Bio
Background, motivations, experience and interests.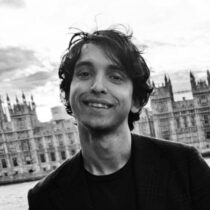 I'm Dan Sealey, an Aussie designer and artist working at the intersection of UX, UI / visual design, product strategy and front-end web since 2012.
I've had the privilege of influencing products and services that impact millions for the better.
My upbringing was nothing less than nomadic. Born in New Zealand and raised in Dubai, from an early age I was able to immerse myself in many cultures and perspectives, visiting over 30 countries along the way.
After moving to Australia, I began my career by pursuing a degree in Graphic Design, gaining an internship and eventual design role at a boutique agency before finishing university. Fast forward a while and I became self-taught in front-end web development and illustration. Through a sink or swim mindset and some calculated risks, I'm now an interdisciplinary designer working in tech.
What drew me to UX and Product Design is the evidence-driven approach to design and development, an interest in solving problems within complex systems and a mindset of viewing challenges as opportunities—finding an equilibrium between improving services, delighting users and exceeding business outcomes.
Some of the organisations I've worked with include
Designer by day, artist by night
A passion of mine is digital painting, which I started doing in 2014 after being inspired by the concept artist Jonas de Ro, the Souls video game franchise and band artwork illustrator Travis Smith. It's still a past-time of mine, that and going to gigs, exploring the world, reading books on Greek philosophy and psychology, skating/surfing/snowboarding and playing the guitar.